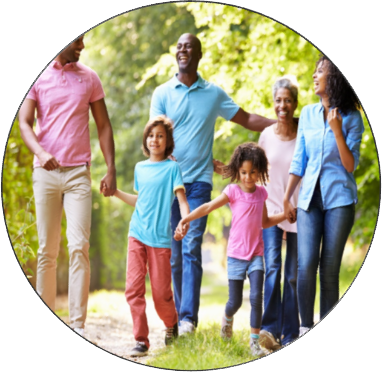 Pick a date to start anytime from
 July 1 – September, 30, 2019
Do 30-60 minutes of physical activity
every day for 30 days
You choose: walking, biking, hiking,
or whatever you like!
After 30 days of activity, fill out the online form.
Please enter your name by October 5, 2019.
 All prizes will be mailed directly to you.

Find your Fun and Get Moving!
 Play at a school playground
Use indoor or outdoor walking trails
Walk to a corner store that sells healthy food
Walk or bike to work
Visit a city or county park
Walk a safe route to school route
Bike to a free school lunch program
Cycle in the City
Bike to a farm fresh mobile market
EXERCISE HELPS TO
MAINTAIN OR LOSE WEIGHT,
IMPROVES MOODS,
DECREASES RISK OF
HEART DISEASE,
BOOSTS ENERGY, AND
PROMOTES BETTER SLEEP
AND MORE!